I thought I'd share a Program I found today because it has a feature that I've always wanted.
http://www.filehippo.com/download_fences/7835/
This is the old free version of it.  The latest one you have to pay for.  (Screw you Stardock, you get enough money as it is!)
Will Stardock ever make a useful free program as of late.
Anyway, it allows you to organize your Desktop. See pic bellow.  See the orange areas?  Well you can plop as many files as you want in them.  You can scroll threw them too so it wont be all cluttered up like having a cluttered desktop.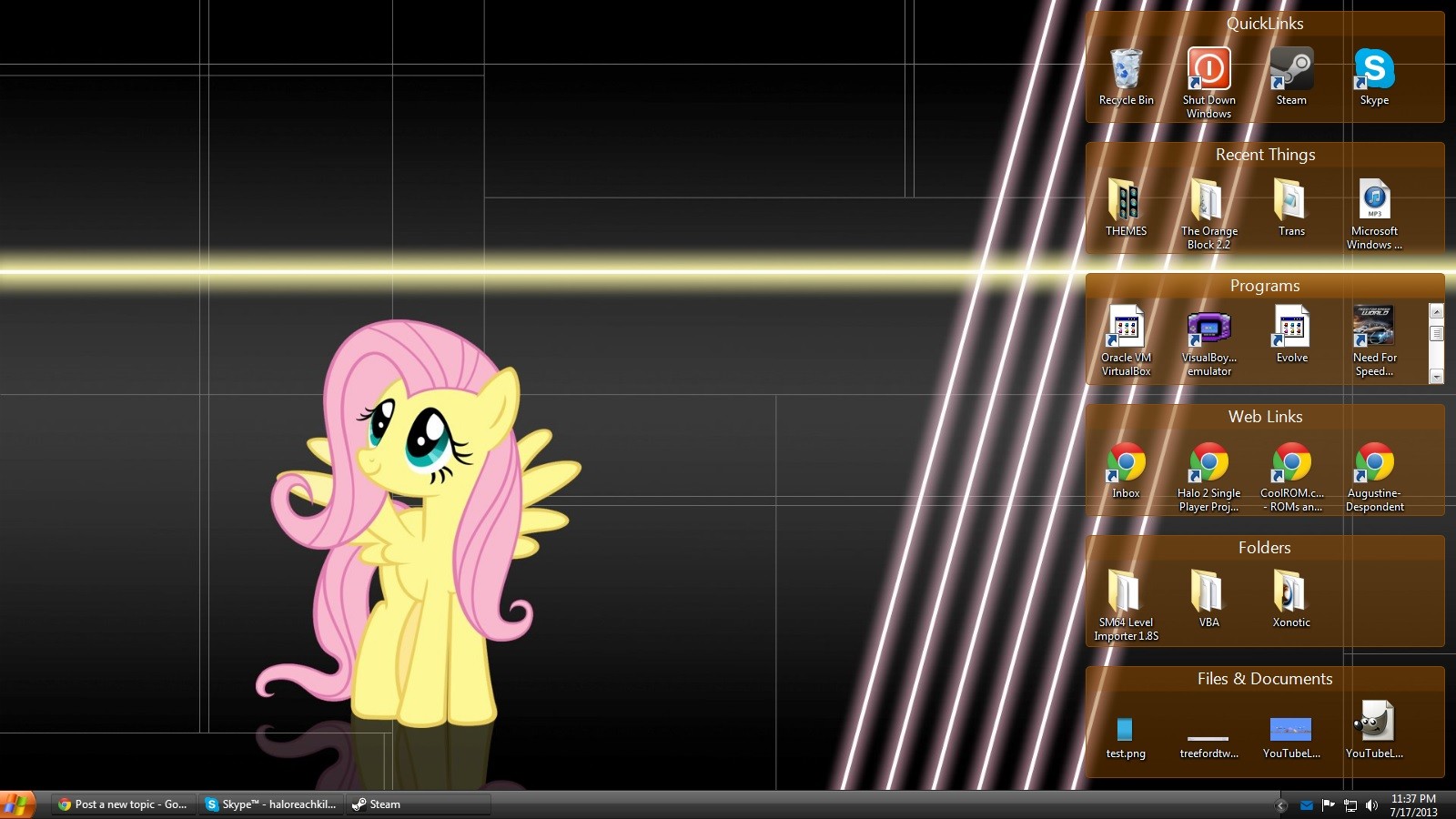 Now that's not the big reason why I like it.  This is, if you double click your desktop, it hides your files so it's not getting in the way of the wallpaper!  The files are fully function as if they were on your desktop (they are actually, if you go to the desktop folder all your files are there.)  If you double click the desktop again, your files will not be hidden anymore.  Also I don't think it takes up very much CPU and RAM.
The latest one has a 30 day trial but this one is forever as it's the early one but it isn't "Pro."
Also, tell me if you guys want me to do this more ie talk about random crap I find on the internet.


Last edited by Mario on Thu Jul 18, 2013 2:26 am; edited 3 times in total