Rainmeter is an amazing but buggy program.  It allows you to have a bunch of different kinds of gadgets and visual effects.  It comes stock with a few useful gadgets (They're in the pic bellow)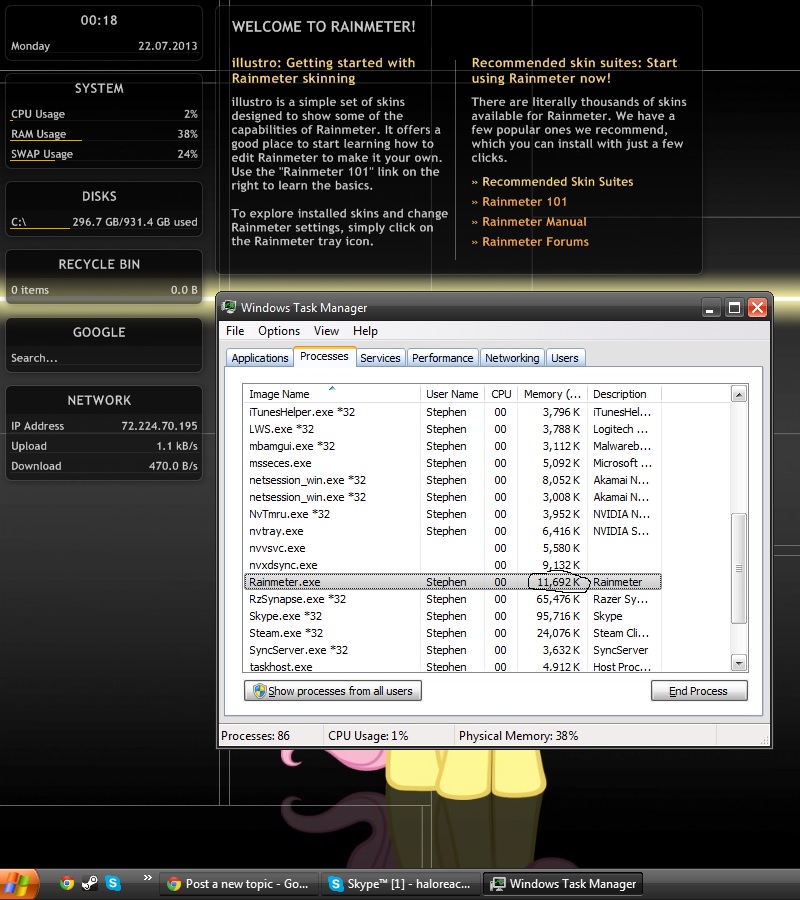 Notice that I circled the memory usage.  It uses 1,000-3,000K per gadget so note that you maybe using up more RAM than you want to be with this.  There are a lot more Gadgets for this you can find on the internet.
You can customize the skins for the gadgets.
Example 1: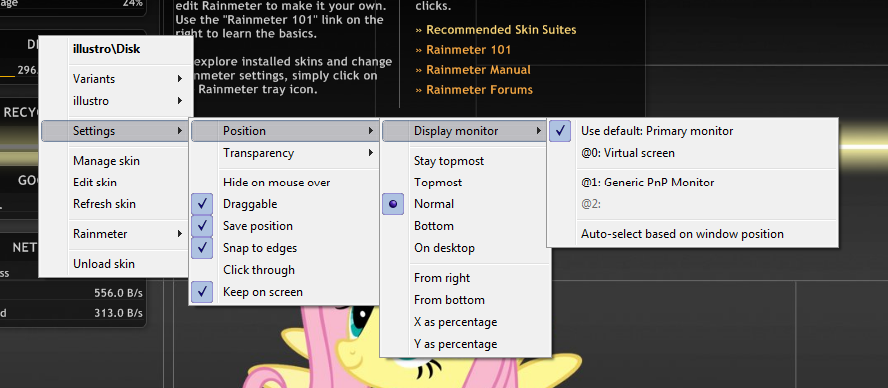 Example 2: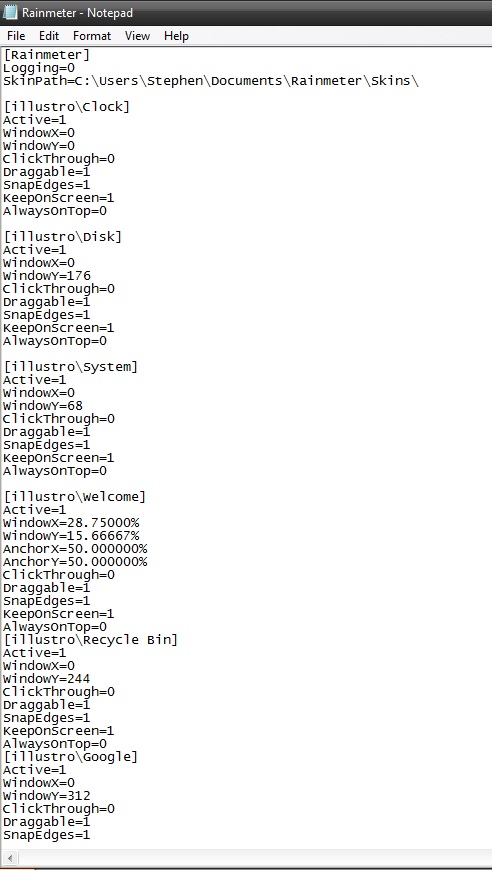 Example 3: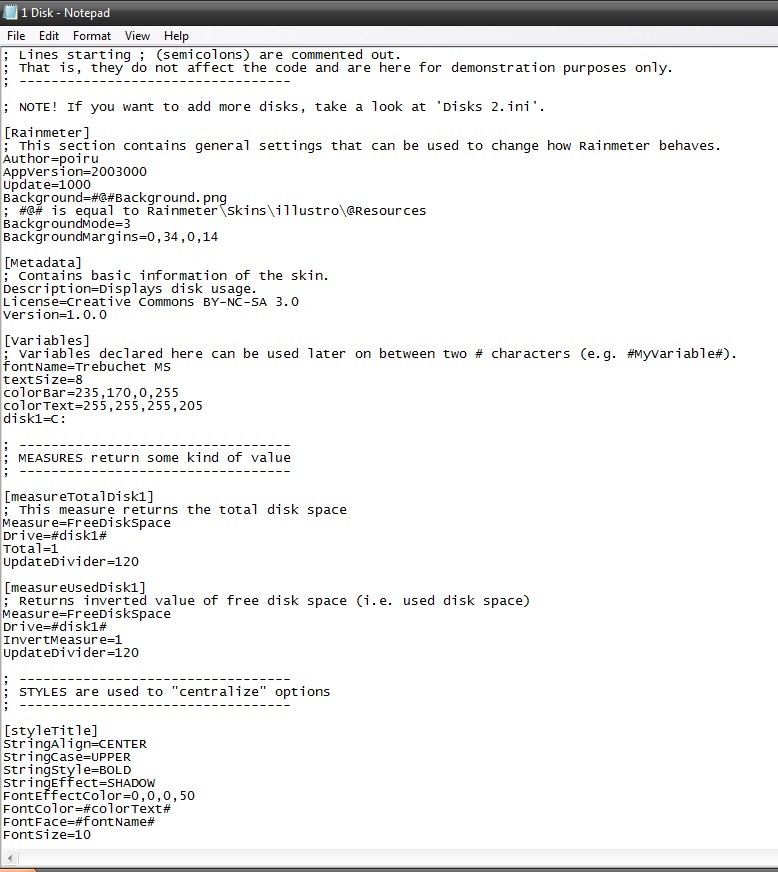 Example 4: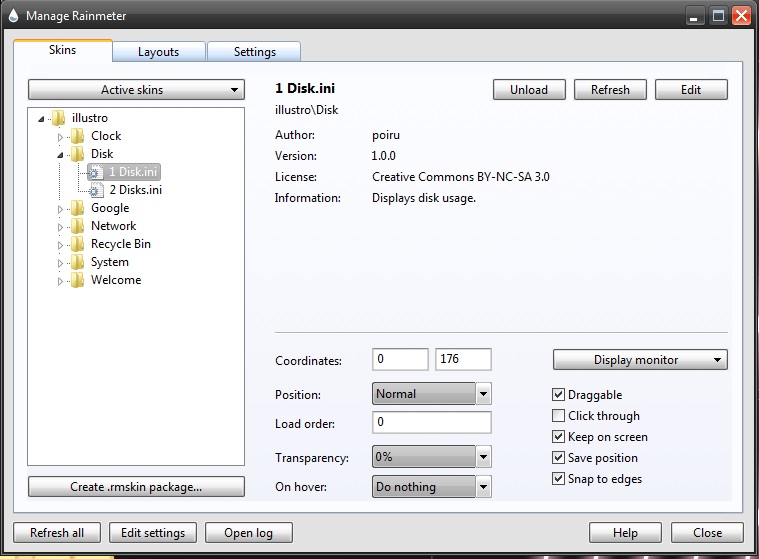 Here's a good example of some of the amazing things you can find out there and as well as to show you how easily it can lag up your Desktop.
(Watch in HD)
So go hunting out there.  You never know what you might find.  I personally don't use it as I believe it consumes to much Performance because I end up finding a bunch of cool things or the gadget it's self consumes your Performance.
Now what's buggy about it?
Sometimes it doesn't like the placement of text and will move it every once and a while. I'm not sure why but it happened to me.  There may be other bugs I don't know of.
Download: http://rainmeter.net/cms/
More Gadgets: http://rainmeter.net/cms/Discover