IDK, it plays mostly Donkey Kong Country 1 & 2 music but there is others to mix it up.  If I could I'd add all video game music in existance but it would slow down the load time for the forum.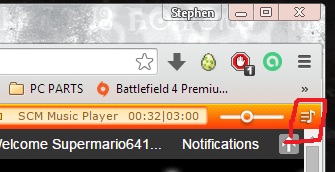 Click the button that icon that is circled in the image to look at all the songs and select them.
[EDIT]
Removed it because meow.